We had a lot of fun this weekend with a number of different events:
The renovated Hamilton Farmer's Market had its grand opening events Friday and Saturday. The kids and I have been watching the renovation progress for the last number of months through the windows of the library, which was previously renovated as part of the same project. Also, the 1-way street running in front of this downtown building was restructured into a more pedestrian friendly 2-way configuration as part of a larger revitalization initiative here in Hamilton.
A neat feature of the new Farmer's Market is the community kitchen, where there will be food and cooking demonstrations on a regular basis. We enjoyed a 'Kids in the Kitchen' demo by Plan B Organic Farm, and a smoothie demo by Hamilton Eat Local's 'Operation Smoothie' project.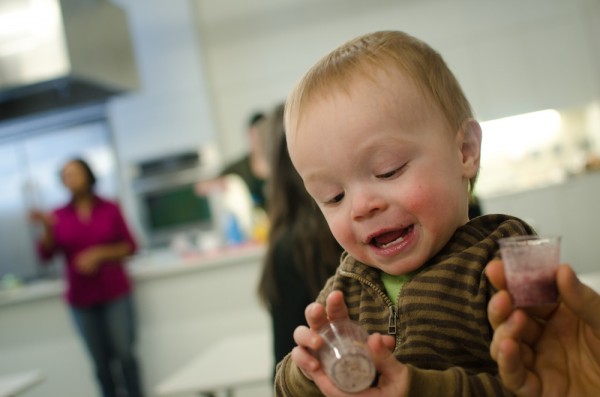 After the Farmer's Market festivities, we headed over to Naomi's Colouring Recital. Naomi is a young girl from our church who pitched the idea of a 'colouring recital' to her parents when she was three years old. The recital is an event where people can come and watch her colour and create art, as well as create their own. She uses the event to raise money for Mennonite Central Committee. The room this year was packed with kids and adults painting, drawing, print-making and sculpting. With live music to boot, it was a really awesome experience!
To date, with four colouring recitals under her belt, Naomi has raised over $7,000 for MCC.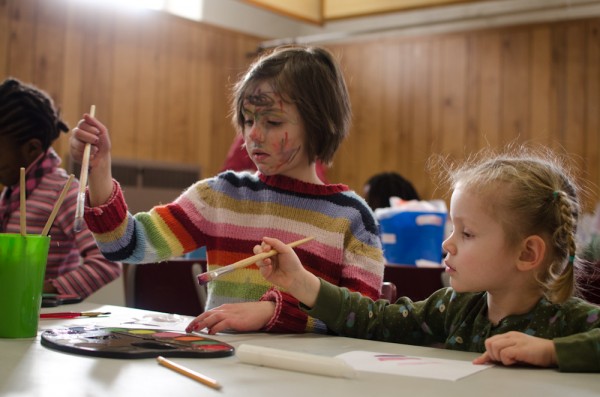 After shooting home for a quick lunch, we packed the car with snacks and drinks and drove to Beamsville to set up for a surprise 60th birthday party for Heidi's mom. We have been planning this event for the last few weeks and had invited a lot of Mom's old students, co-workers, and friends. Despite the fact that she found out about the event on Tuesday, it was still a well-attended success and a great way to celebrate this significant day in her life.
Heading home, we got a good night sleep and followed things up with a slower-paced Sunday.