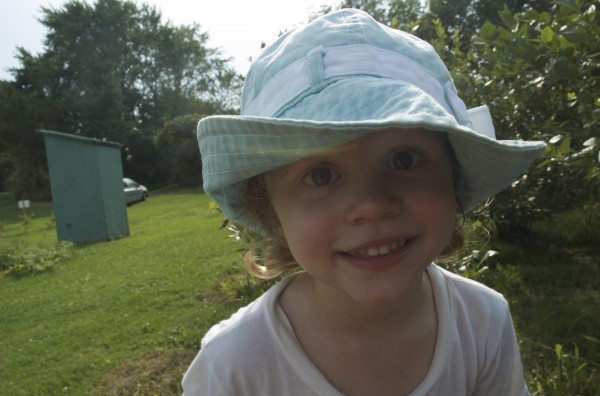 Eden has been really interested in letters and words lately. She loves to ask what letter words start with and how to spell things. She loves puzzles and building things with her tinker toys now (and is not obsessed with babies as much anymore at all). She gets very excited about camping and biking and visiting friends.


Harper is getting into everything. He can crawl very quickly now, pull to a stand, climb stairs, open cupboards and drawers etc. He's a busy little guy. He also likes to laugh when we say "no" and crawl faster if he's going somewhere he's not supposed to go (ex. to the plant to pull off leaves). He's waving, signing a few words, and 'talking' in a conversational way. I just love watching him explore and develop.
The best thing recently about these two is that they are starting to play together which is so cute. Most of the time it ends in Harper pulling hair or grabbing at a toy Eden has and Eden escaping to the couch or bed.