Harper started laughing this week!
And here are some photos of Harper wearing the sweater that Aunt Judy knitted for him (a benefit of him being born on the same day as her). Thanks Aunt Judy, the sweater and hat are awesome!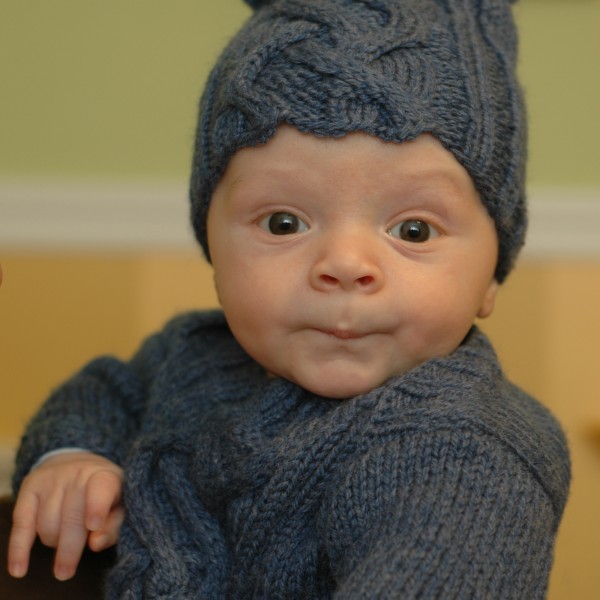 He is either laughing or crying in this one — you decide!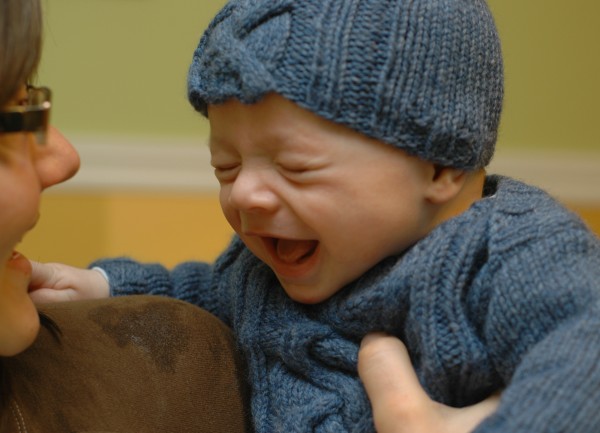 And here he is looking a whole lot like me as a baby: