Finally I am at a computer and able to post some pics and update all of you on our lives. Unfortunately, I just typed up a long post and lost it while saving so now that I'm good and frustrated and don't want to type anymore.
Short version:
Mom and Dad VanderKwaak came out from Des Moines for week.
Dad helped Reuben up in the attic drywalling
Mom helped take care of the house and Eden with me.
Great conversation on the front porch each evening with beer and wine.
Had a great time – thanks mom and dad for the visit!
The same morning mom and dad left, Nick and Jess arrived for the weekend.
We went to the harbourfront and to Affinity (best veggie restaurant ever).
Played lots of Settlers and also sat on front porch.
Thanks for visiting guys and we're glad you got to meet Eden!
Also in there, my family threw us a baby shower! thanks Kooiman clan for good food, fun games and great conversation!
Here's some pictures:
Wajdi and Nahlah meeting Eden:

Skin to skin with daddy:

At the hamilton harbour, on a walk, Eden in Moby with Papa:

I crocheted this Canada hat for Eden before she was born. If anyone knows Reuben, then they've seen his hat (special gift from Jeff Taylor). It doesn't fit Eden very well though so I may do another one for this winter.

Caramel Pecan rolls – yummy! Thanks Erika for the recipe – they are awesome! We've made them 2x already and I'm thinking about making them again today…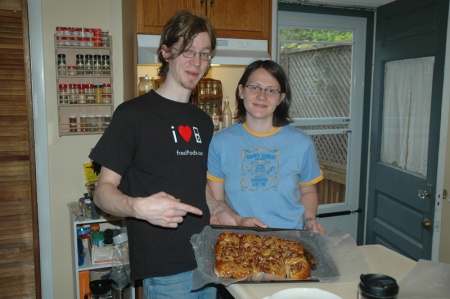 Eden on Nana's lap:

Nana and papa with Eden: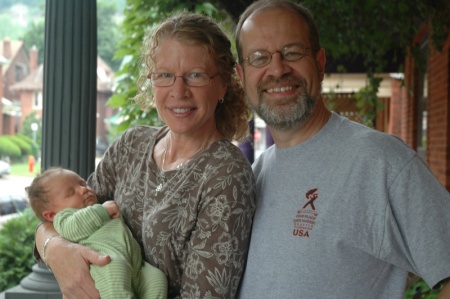 Here's my mom at the baby shower smelling a deliciously dirty diaper (melted chocolate bar):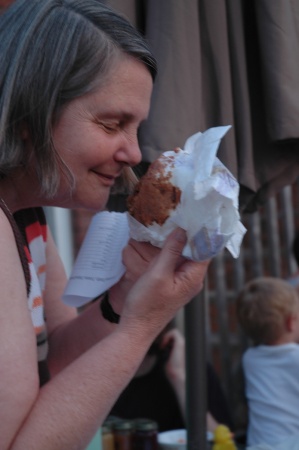 Another shower game of matching baby foods – Reuben won!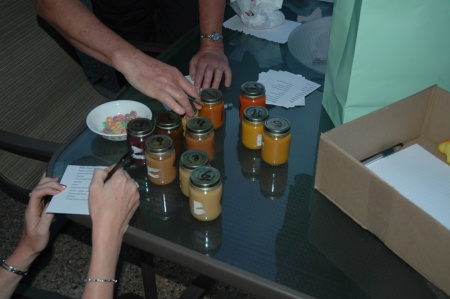 Aunt Jess & Uncle Nick with Eden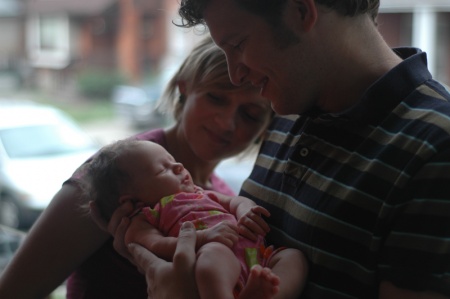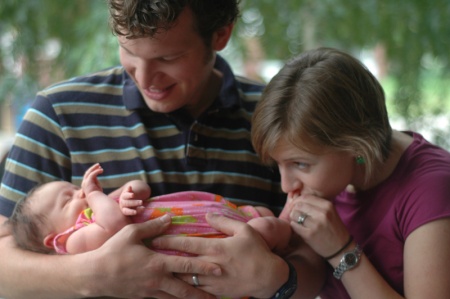 Close ups of Eden: